The winners of XIV Edition Italian Prize for Sustainable Architecture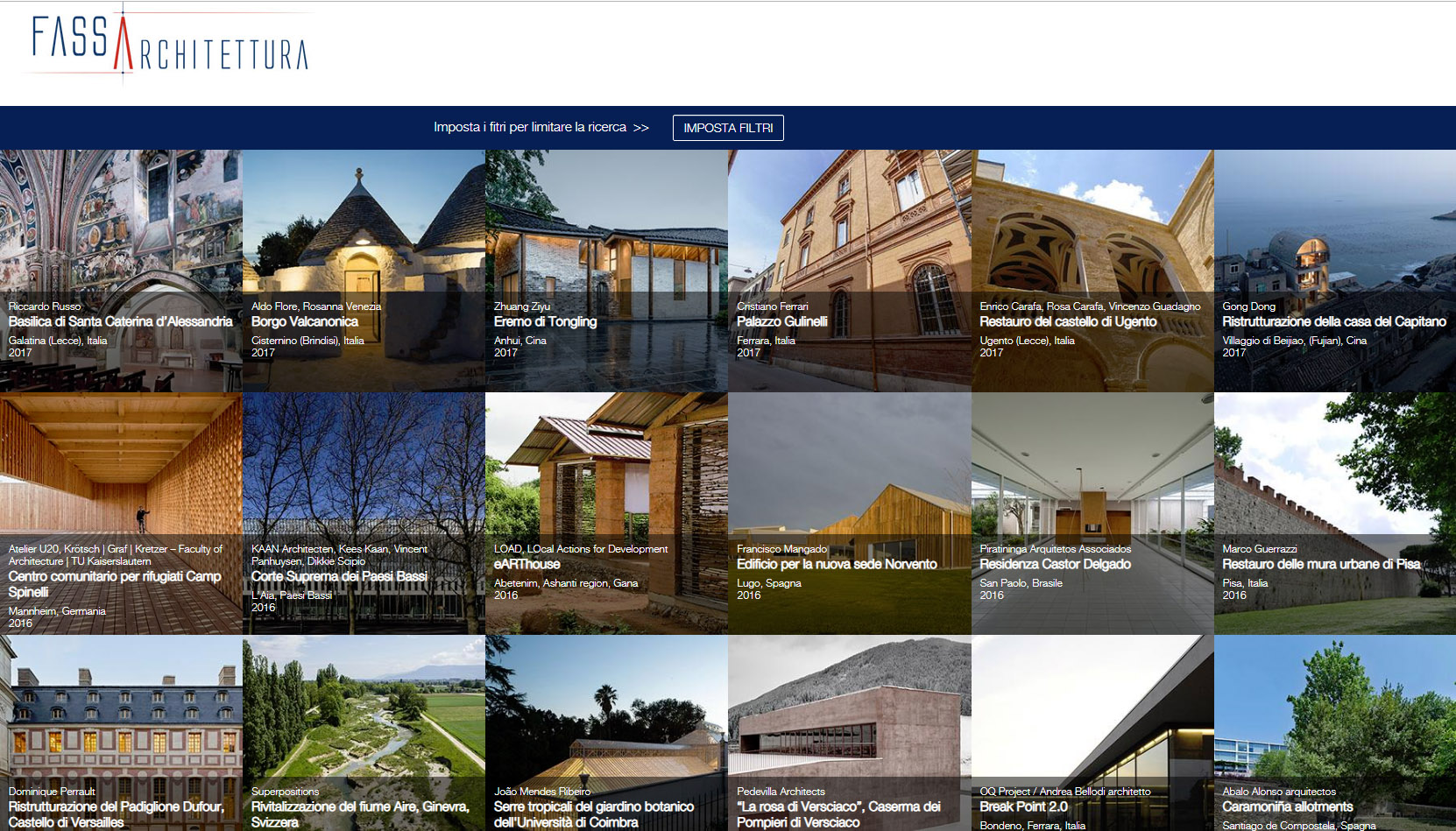 >> FASSARCHITETTURA PROJETC!
The Department of Architecture of the University of Ferrara and Fassa S.r.l. have carried out a research project, which develops from decades of experience of the International Prize for Sustainable Architecture and the Domus Restoration and Preservation Award, to make available to professionals and technicians projects and knowledge useful for understanding system innovation in the construction industry.